What's In A Name?
The definition of the word "elevated" is:
(of a level or amount) higher or greater than what is considered normal.
of a high intellectual or moral standard or level.
At Elevated Dental Assisting, our goal is to create the highest of functioning dental staff members. Not only is our program hands-on in a state-of-the-art facility, we teach our students how to be the best of the best! We utilize many professional growth strategies for success, which coupled with the best training available, creates an Elevated dental health care worker.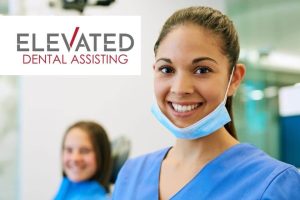 Give us a call at (801)756-4440 to schedule a tour!